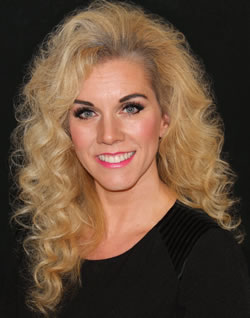 Angie Adams, St. George Luxury Realtor
Helping Buyers & Sellers of Southern Utah Dream Homes
As a 5th Generation Native of St. George, Utah I am fortunate to have lived in this fabulous place I love to call home! With my lifelong knowledge of the community, I'm committed to using my resources for the best possible outcome for you and your family, whether it be selling your home or finding the new of your dreams.You have worked hard for what you have acquired, and you deserve to work with someone who will work hard to preserve and protect your best interests. No one will work harder for you! I feel the responsibility to help make your dreams a reality for you... in this wonderful and astonishingly, beautiful Southern Utah Community - Sunny St. George.

I realize that people do business with people they trust. With the current market conditions, I know how important it is to make good, sound decisions and I am interested in what is best for You, the client. I am Committed to assisting you the very best way I can and in establishing a long-term relationship based on trust.

The role of a real estate agent is to guide you through the buying or selling process, taking the time to make sure you understand every step of the transaction. I am absolutely committed to fulfilling your needs with the highest level of integrity, professionalism, and service. My commitment to your satisfaction is the foundation from which a solid business relationship is built.

Thank you for visiting my online site. I hope to have the pleasure of working with you in the near future and I will Commit to pursuing the right solution for you and your loved ones with the enthusiasm and the vision of an extraordinary Win-Win Relationship!

Be sure to fill out the contact form and I'd love to help you however I can.